Easily specify a Plungie into your next project
Plungie BIM solutions have been developed to industry best practices — enabling you to easily and efficiently plan, design, and specify a pool into your next design. Download our BIM content library including Autocad, Revit, and Archicad.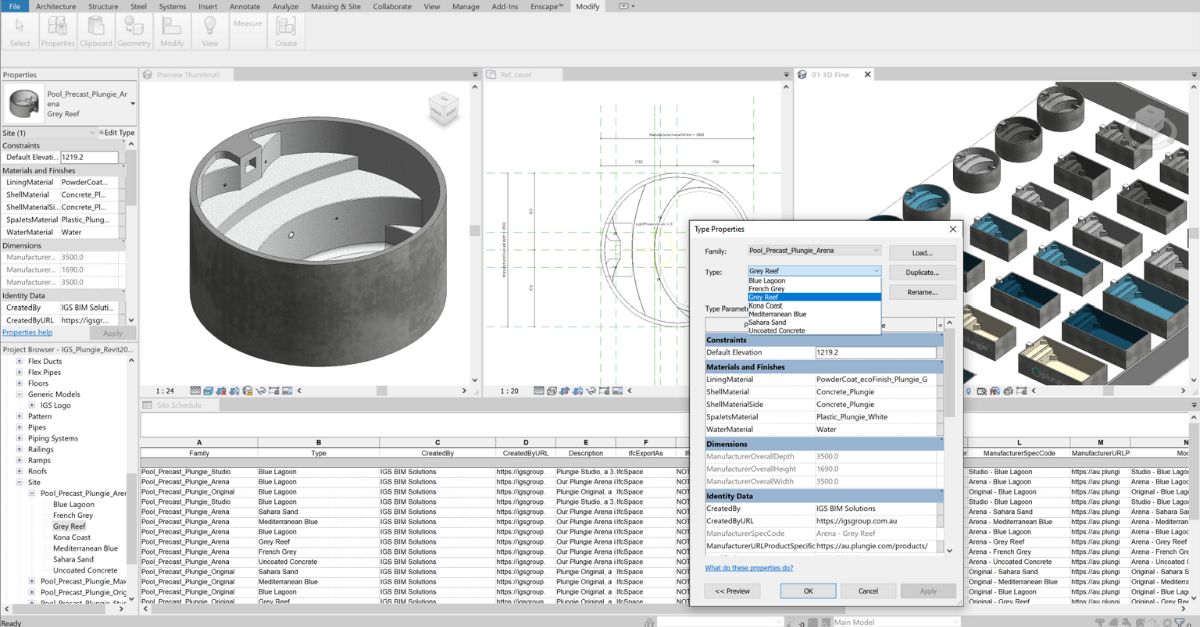 Reduce your project's carbon footprint with Plungie
We're committed to reducing our carbon footprint through our patented, monolithic pour, which requires less concrete than traditional pool-building methods. In fact, independent lifecycle analysis shows that Plungie is 41% better than a traditional concrete pool when it comes to the carbon footprint.
*As per verified life cycle assessment prepared by Pangolin Associates, September 2023 for a Plungie Max subject to location of installation.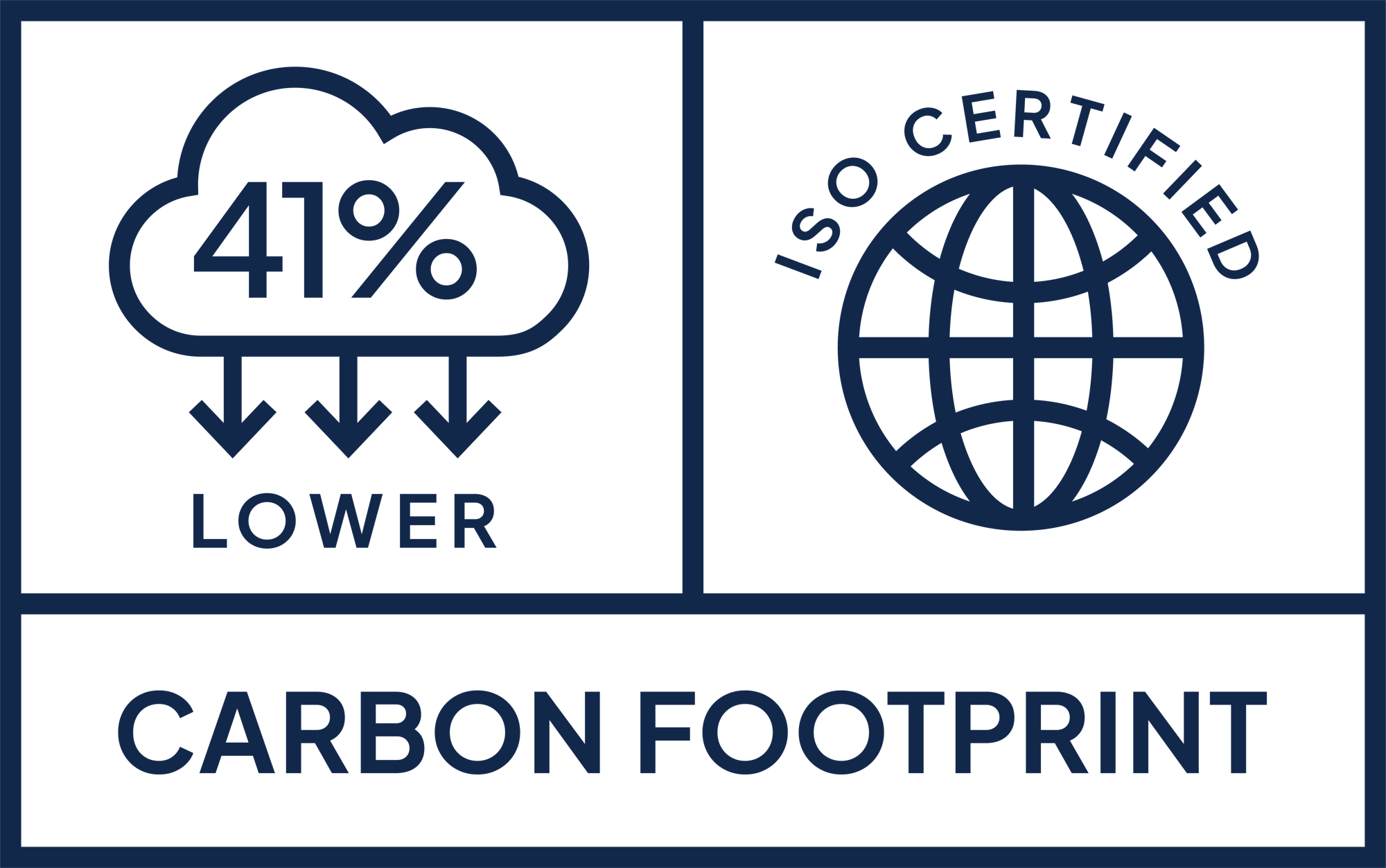 Consistent quality, endless design options
While the quality of every Plungie is consistent, no two projects are the same. A Plungie fits just as perfectly in a suburban family home as it does in a multi-million-dollar residential development. We give you the freedom to choose your interior finish, exterior finish and pool surrounds so your design can do the talking.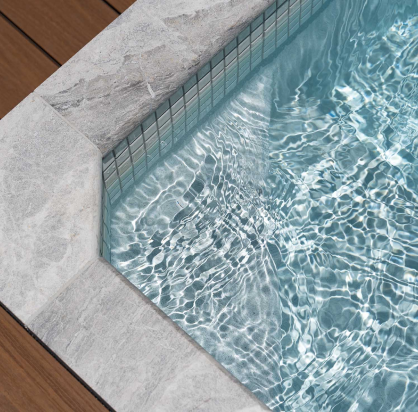 Customizable finishes to suit any project
With six ecoFinish colors and the option to add a waterline tile provision, every Plungie can be adapted to suit your client's project. We can even deliver the pool with a raw concrete interior so you can add custom tiling. Not to mention the options for the pool exterior and surrounds.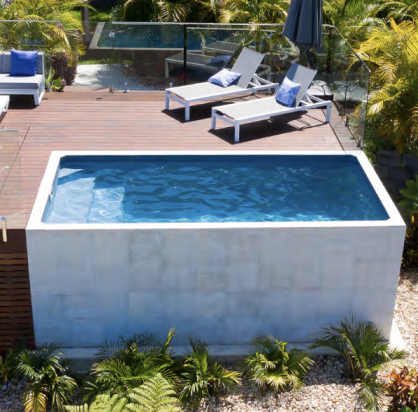 In-ground, above-ground, and anything in-between
Our pool models are engineered for strength, so you can make the most of difficult blocks with semi-recessed installation, or create an architectural feature with above-ground installation.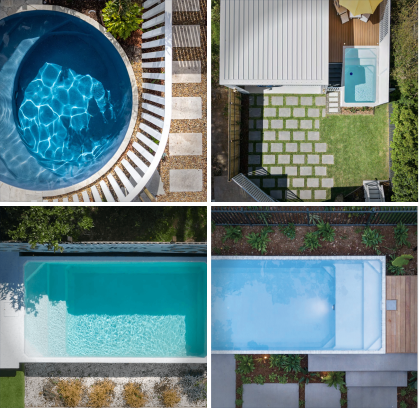 There's a Plungie for every project
Our four pool sizes are suitable for outdoor spaces of all shapes and sizes. From sprawling suburban homes, to tight city builds, we have a solution for your project.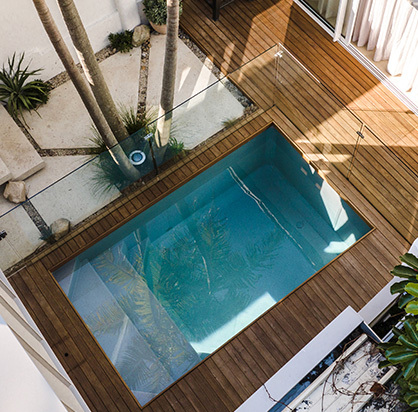 Add a pool without sacrificing the entire yard space
With shrinking yard sizes a factor of modern living, Plungie offers the ideal solution. You can specify a pool into your design and still have space for a lawn or outdoor entertaining area.
Our quality and reputation are backed by a 10-year warranty
Our patented, award-winning solutions are setting the standard for pre-cast pools. Each Plungie undergoes rigorous strength testing before it leaves the factory floor, assuring the highest quality standards for your project. We're confident in the integrity of our pools, and every Plungie comes with a 10-year structural and interior coating warranty.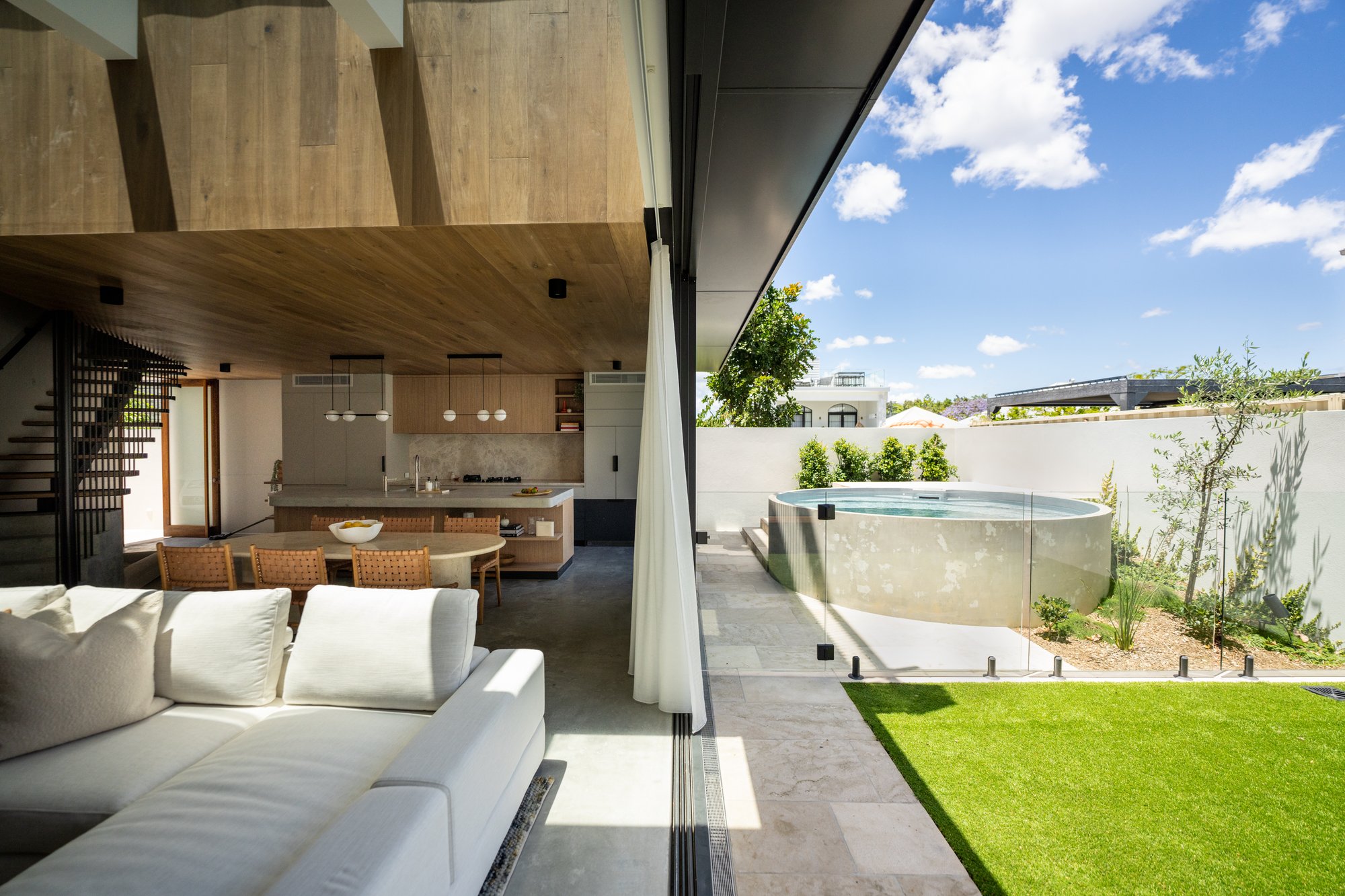 Class 2 concrete exterior finish
Each Plungie has a smooth, Class 2 concrete finish, perfect for architectural applications. While there are many ways to customize a Plungie exterior, including rendering, cladding, and tiling, the raw concrete finish complements many architectural styles.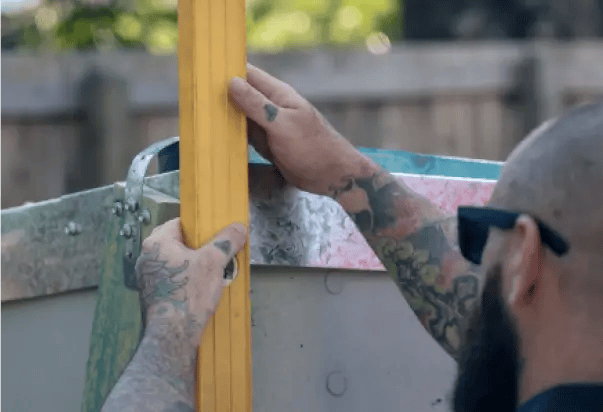 Quality assurance at each stage of production
Our off-site manufacturing process allows us to assess quality at each stage of production so that a Plungie only leaves the factory floor once it's perfect. We even track the progress of each pool using iAuditor software to ensure that no detail is overlooked.
Want to learn more about our innovative pool solution?
Call us on
855 758 6443

or