Who can install a Plungie?
Permits are required to have a pool installed in America, which is why an appropriately qualified tradesperson must install every Plungie. That doesn't mean you need to hire a specialist pool builder, though.
Plungie Partner
Our network of installation partners are here to help your Plungie install go as smoothly as possible. With experience across a wide range of projects, our trusted partners will oversee your install with ease and have you swimming sooner!
Owner-builder
Installing a Plungie as an owner-builder is available in some locations. It's important to check the required processes and permits with your local government.
Bring your own builder (BYOB)
Any qualified home builder or pool builder can manage the certification, site preparation, and installation of a Plungie. Some states and territories also allow for a structural landscaper or plumber to install one.
Swipe to see the whole process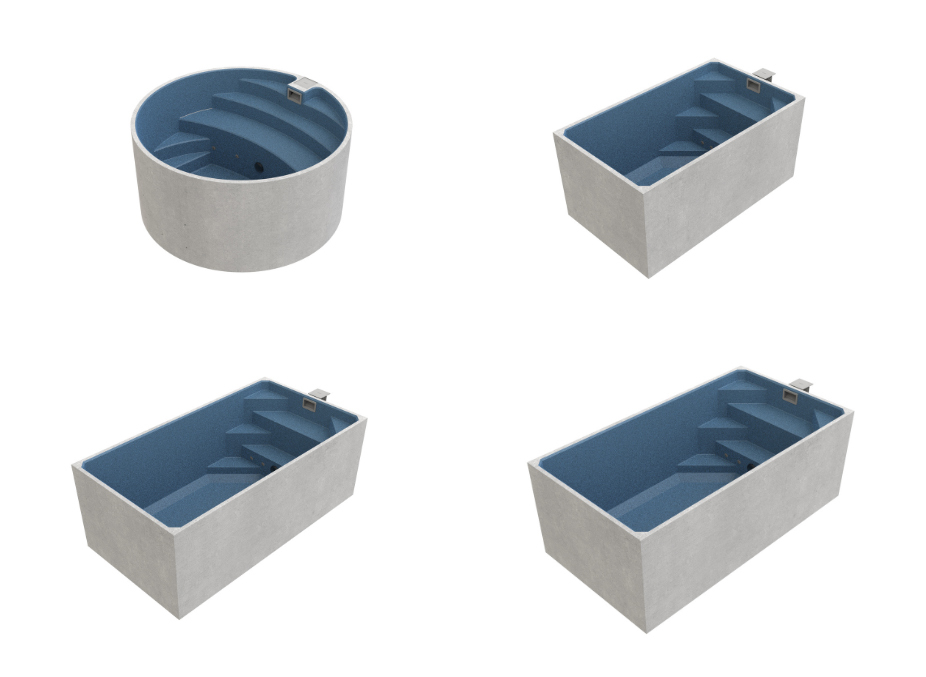 1. Choose your Plungie
This is the easy part. We will quote you for the supply and delivery of your Plungie, as well as the supply and plumbing services for your chosen equipment. We have clear specifications for the Arena, Studio, Original and Max to help you decide which model is right for your project. These are found in step 1 of the Plungie Install Guide.
Take the time to consider the following factors, as they may impact your quote:
Extras — do you need a construction cover, equipment package or heating?
Placement — where do you want the Plungie? Is there easy site access?
Installation depth — do you want the pool in-ground, above-ground or semi-recessed?
Finishings — will you need a waterline tile provision?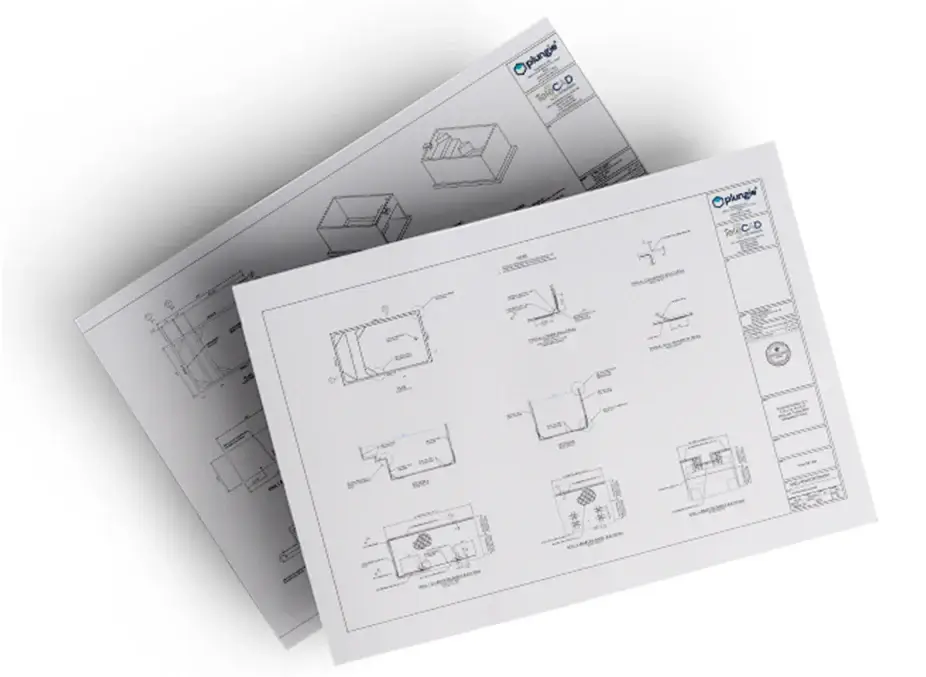 2. Standard building approval
Permits are required to begin the installation process. We recommend contacting your county's or municipality's permit office for further details. To make life easy, we'll supply you with pre-engineered specifications for pool construction and footings, based on different site classifications.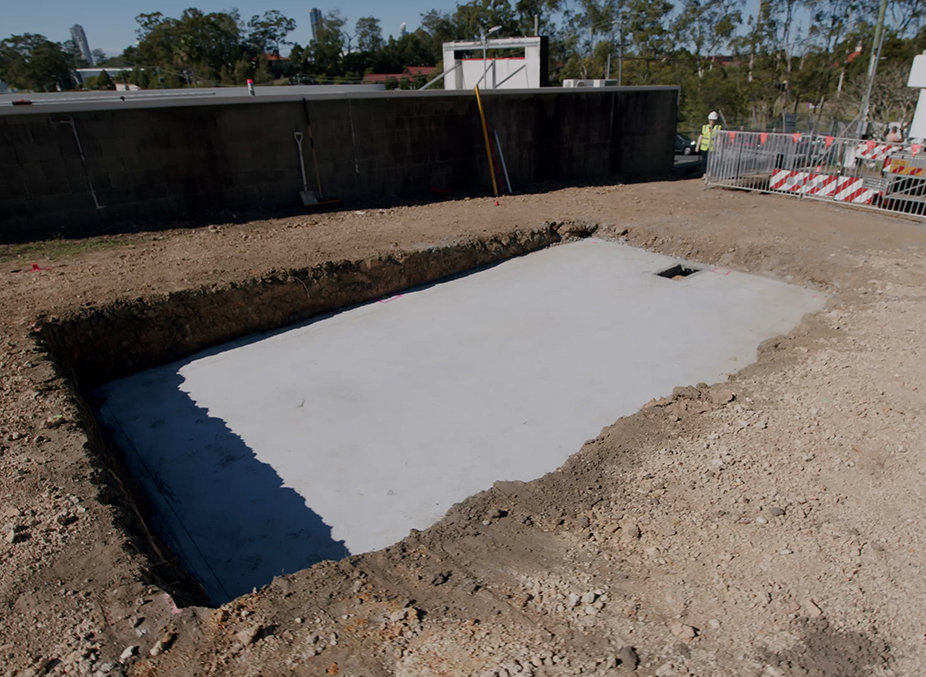 3. Basic Site Preparation
Every Plungie must sit on a pre-engineered concrete slab footing, specific to the particular soil type of the site. We'll supply standardized base preparation requirements for each pool model, covering the slab specification and excavation plan.

All you'll need to do is complete the site preparation in accordance with these requirements.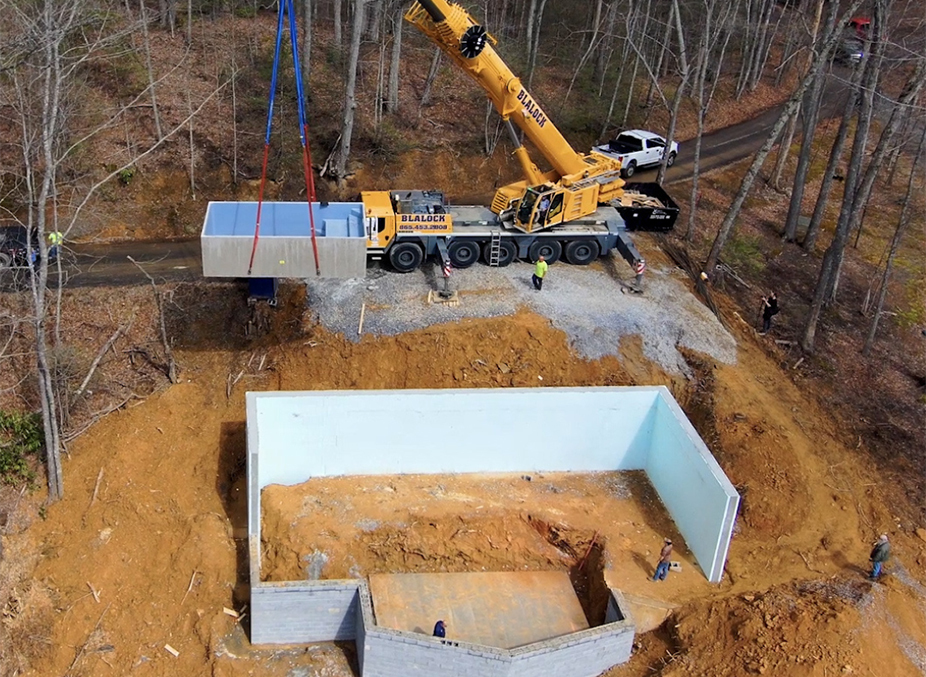 4. Crane Hire
At the point of delivery, a crane is required to lift the pool from our delivery truck and place it onto the concrete base slab footing. Every Plungie is manufactured with pre-engineered pick-up points for crane lifting. Helpful, right?

Crane hire is one of the most variable factors in an installation, as the ease of access to the property heavily impacts the process. We recommend that the Plungie is installed on site at the vacant lot or slab stage for operational ease. It's still possible to install a Plungie at an existing property, but more care needs to be taken when lifting the pool over the house.

Most reputable crane hire companies offer a free site assessment and can provide you with a quote based on our lifting guides. These are found in step 4 of our Install Guide.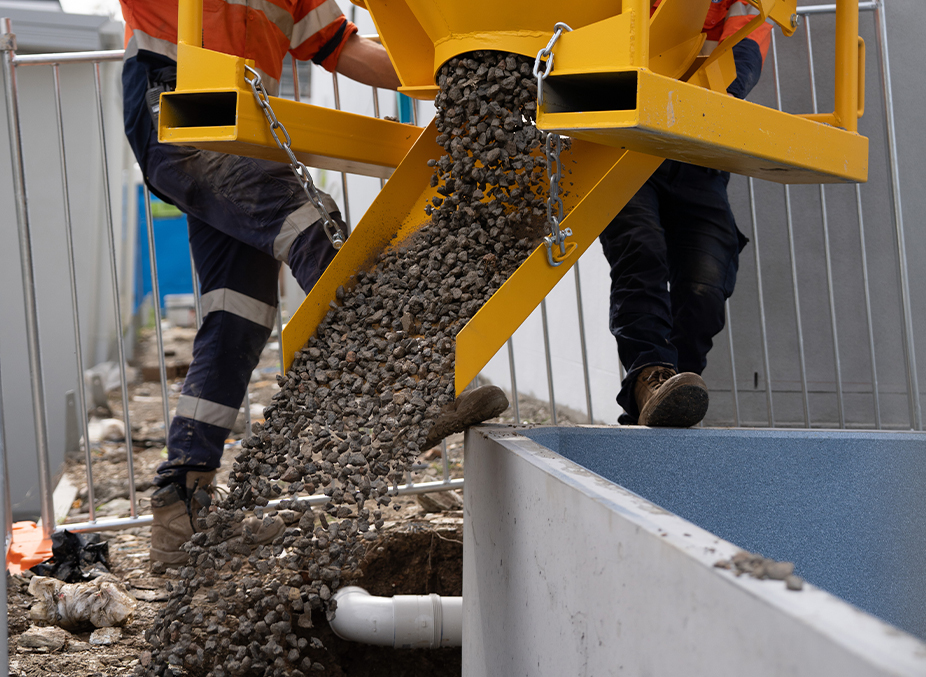 5. Electrical + back fill
Next, a trade-qualified electrician must ground your Plungie. If the Plungie is being installed in-ground or semi-recessed, you will need to backfill the over-excavated area. Low-cost options such as recycled drainage gravel will do the trick and allow for drainage away from the concrete footing.

All backfill requirements can be found in our Engineering Set.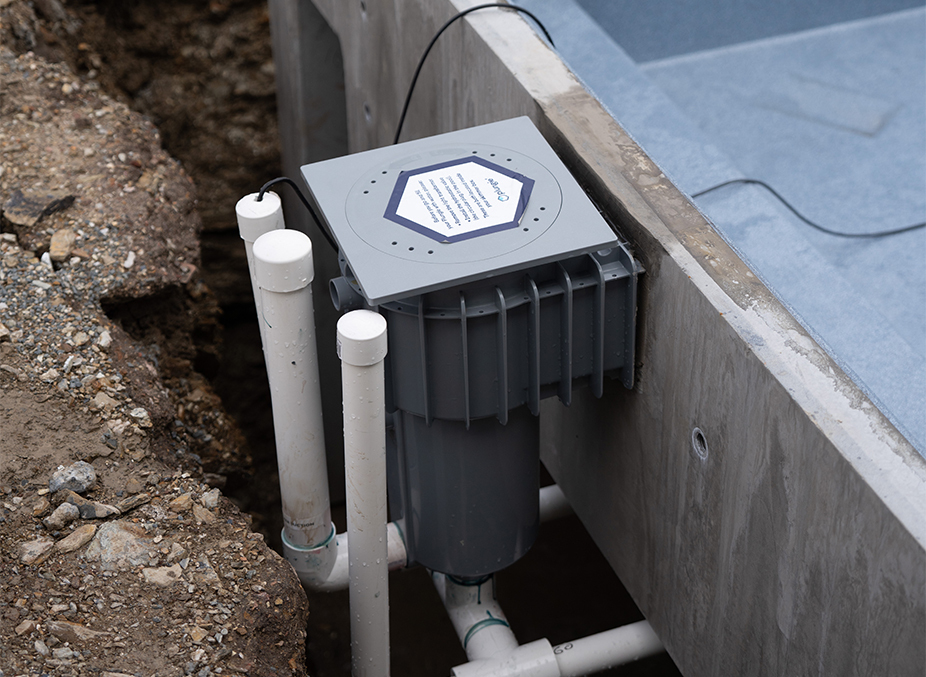 6. Standard plumb up
Every Plungie is supplied with its primary plumbing fixtures pre-fitted (you're welcome!). This includes the skimmer box, hydrostatic valve, and filtration returns. You'll need to ensure that the required power provisions are made available for your chosen equipment package to run on.

Find more information on plumbing up your Plungie in step 6 of the Plungie Install Guide.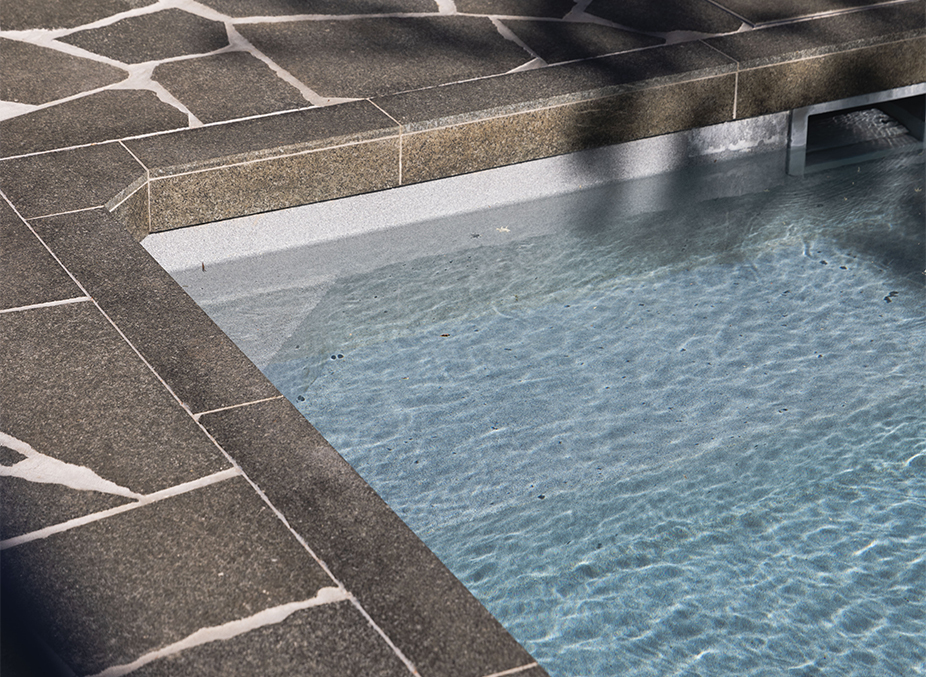 7. Finishings
With a Plungie, you can enjoy all the efficiencies of prefabrication while having plenty of options for personalization. Once the pool is installed, the following elements can be added to help it align with your project design:
Coping tiles
Waterline tiles
Decking
Paving
Landscaping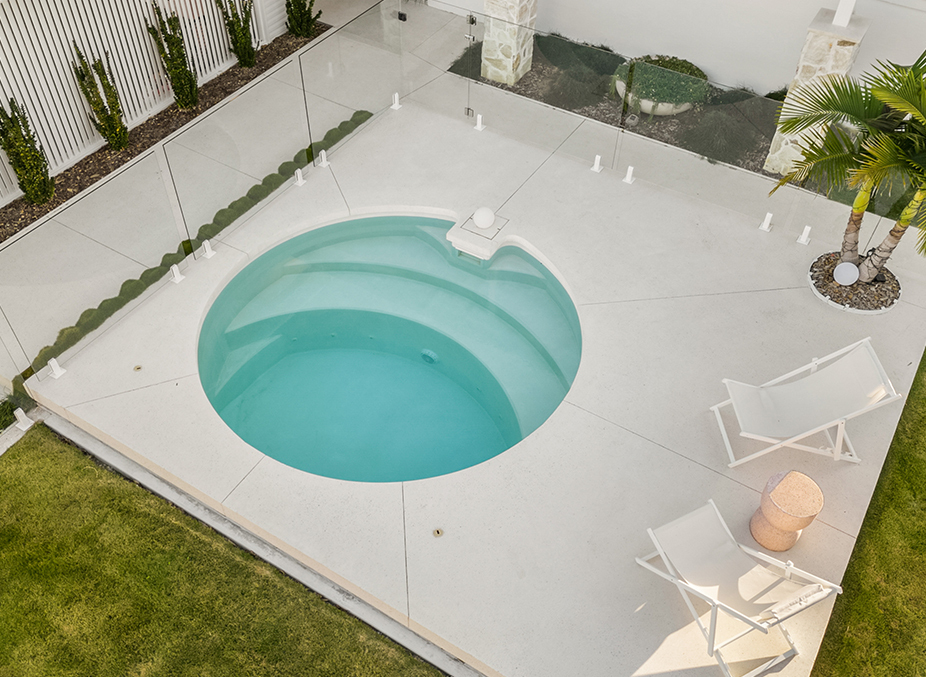 8. Fill + start up
Prior to filling, the Plungie requires final certification and inspection. It is vital that you install the hydrostatic valve, an in-depth guide can be found in step 8 of the Plungie Install Guide.

You can then arrange for the pool to be filled. It will take anywhere between 6-12 hours to fill a Plungie with a garden hose or as little as 15 minutes if you engage a local water delivery service.

All that's left to do is stand back and marvel at how quick and easy your Plungie install was. Plus, make sure you register your Plungie warranty here.

Want to learn more about our quick and easy process?
Call us at
855 758 6443

or