Double the Plungie, half the trouble
The ongoing construction boom in Australia is resulting in developers increasing look to splitter blocks and building two new homes simultaneously.
The benefits of constructing two new homes side by side is matched by Plungie's ability to deliver two pools that can be installed on the same day and allow construction to continue, saving time and improving efficiencies.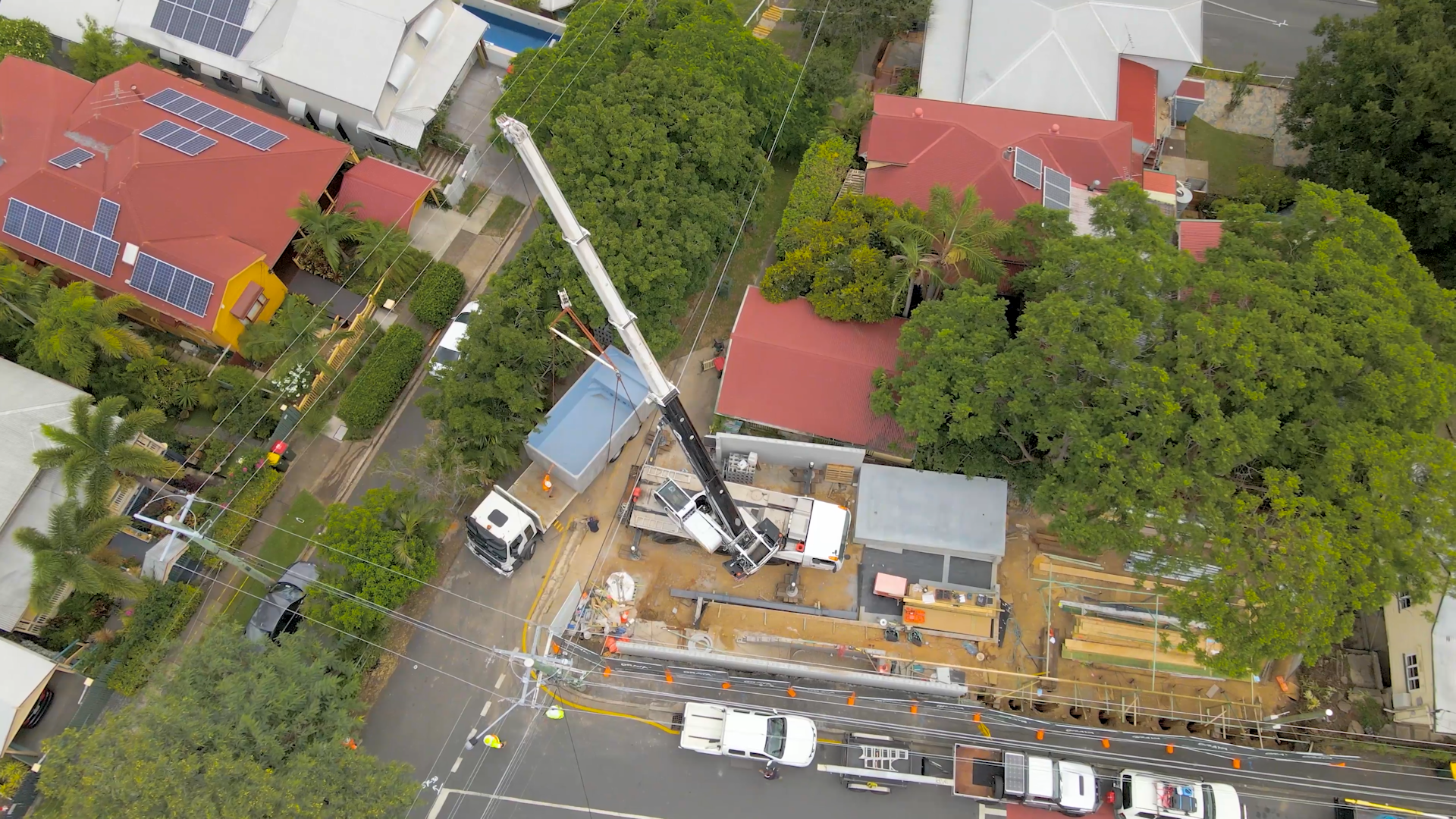 This year we've seen some great duplex and multi-residential developments by Crew Constructions, Alroe Constructions, Future Flip and The Designory (plus many more!). If you're developing multiple new homes get in touch with Plungie today about how we can support your project and maximise your return when it comes time to sell.

We can't wait to show you some amazing projects in 2022 which will feature 10+ Plungies in the same development! Keep an eye on our website and social media channels as these come to life.

Plungie tip: Our construction covers can be supplied with your Plungie and will protect the internal finish while on site as well as provide a safer work environment.
Steep blocks, narrow blocks and The Block – it can all be overcome
In 2021 we've seen some creative installations of Plungie's and the versatility to adapt to site locations has made Plungie a standout performer. Steep sloping blocks with the ends recessed into the embankment and Plungie Max's being squeezed through the narrowest of gaps have all been overcome with some creative planning.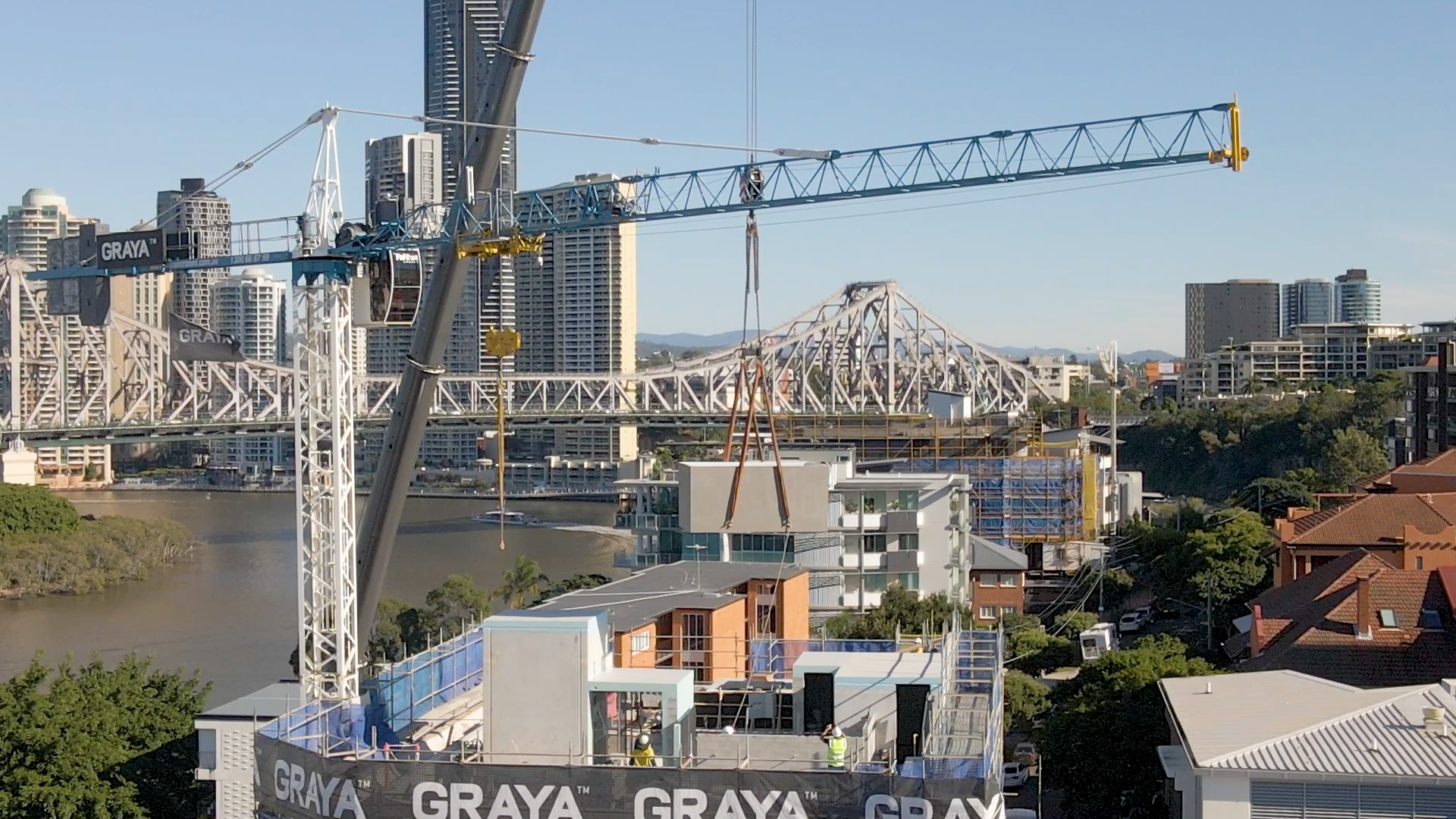 Then there was The Block... supporting Tanya & Vito and Mitch & Mark's renovations on prime-time television showed the country how easy it can be using a Plungie in their own project. The challenge for The Block contestants of delivering a full back yard in a week was the perfect environment for Plungie to come to the party. Mitch & Mark's win capped off a great experience and we can't wait to work with the boys when they add a Plungie to their own home in 2022. In true Mitch & Mark style it's going to be extravagant.

Plungie tip: Our engineering and installation guidelines provide all the information you need at the planning stages to make sure the installation of a Plungie goes as smoothly as possible.
Flying high in the sky
Some of the most spectacular Plungie installations aren't in the ground, but high in the sky! This year we've seen Graya incorporate a Plungie into the common rooftop area of their Maison development, Hutchinson Builders lift two Plungie's onto the 17th floor of Mali on Mermaid Beach and Buildcap add a rooftop Plungie to The Holman development in Kangaroo Point. There's no limit to where a Plungie can go!

Plungie tip: Plungie can supply CAD working files to be used in the design stage to make sure the Plungie you select will fit perfectly in your space!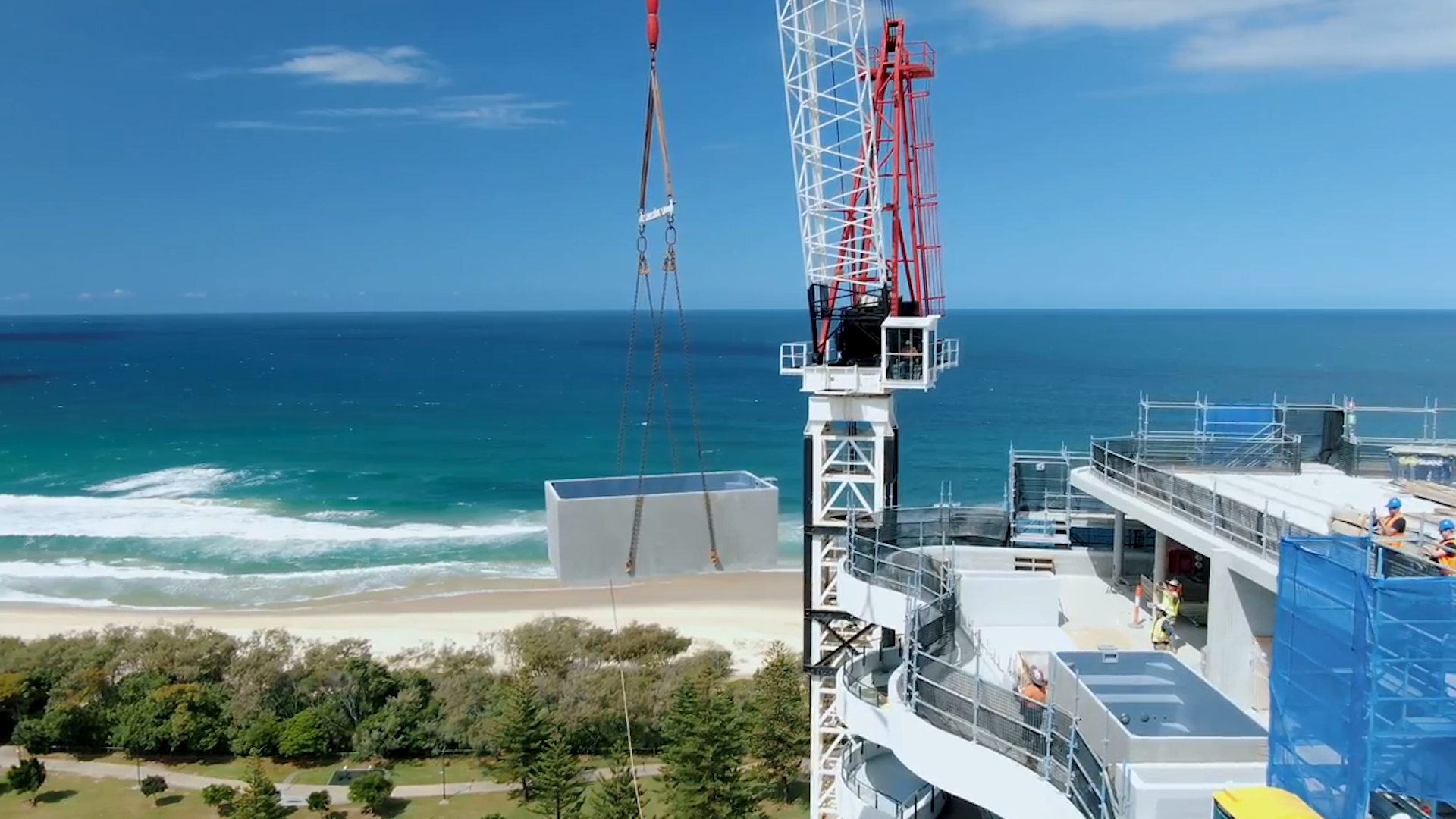 Designed to be designed
As we saw with developments like Tewarri in Burleigh Heads (PJH Constructions) and River Hearth House in Chelmer (Bluebird Design and Build) Plungie's are a perfect architectural canvas ready to be customised. Our range of six ecoFinish colours can be adapted to deliver a water colour that integrates into the scheme of the development while the addition of waterline tiles, coping tiles, hide skims, fencing and decking allow architects and designers to only be limited by their imagination. Whether it's a minimalist design intent or over the top detail that's trying to be achieved there's been some great examples of Plungie's being bought to life in 2021 and we can't wait to see more next year.
Plungie tip: Incorporating the colours and tile selections of the house and outdoor area into the finishing of a Plungie add a premium feel to the whole space without going overboard on costs.