When we left the Marlowe Residences in Runaway Bay just over a year ago, the team at Sandbox Properties had successfully installed seven Plungies before lunchtime. With seven luxury waterfront properties being constructed at once, the ease and speed of Plungie played an important role in helping this ambitious project stay on track. But, how has the project progressed since then? We recently revisited the Marlowe Residences to see the finished project come to life.
The residences were designed with a sophisticated buyer in mind — this meant creating an exceptional lifestyle property with spaces for leisure and entertainment. We know better than anyone that nothing improves lifestyle value like a pool. It makes sense that each residence was designed with a private, above-ground pool overlooking the water.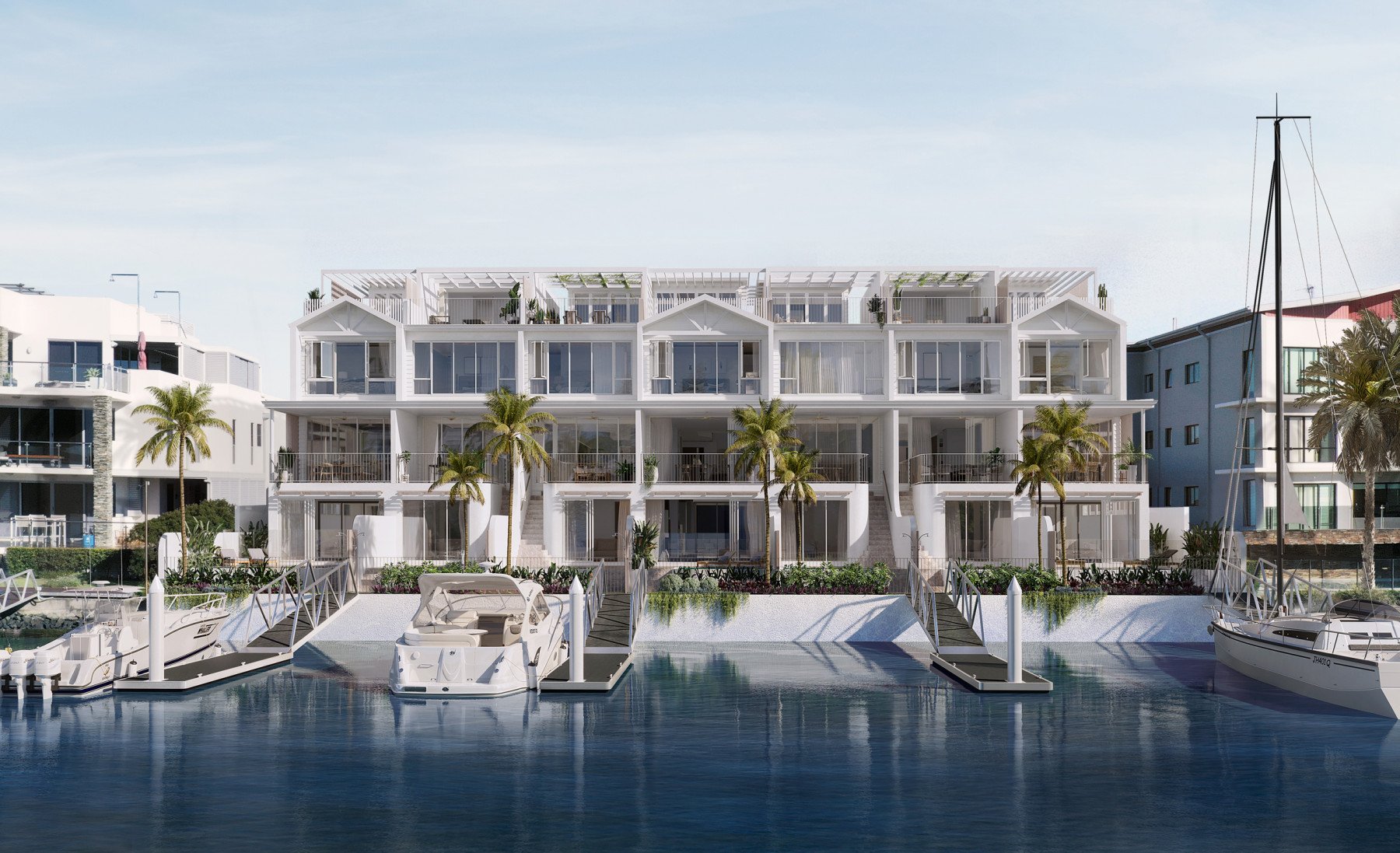 One of the reasons Sandbox Properties chose Plungie was because they needed an above-ground pool that was engineered for strength, could be installed quickly, and would match the overall quality of the project. Our premium concrete pools offered the perfect solution as they could be installed 74% faster than a traditional concrete pool.
With the project now completed, did Plungie meet the exceptional standards of this luxury development? Absolutely.
The five Plungie Studios and two Plungie Originals now take pride of place in each backyard, creating a private oasis for homeowners. The compact size of the Plungie Studio meant that Sandbox Properties didn't need to compromise on their landscape design, and could install a plunge pool in each residence. In doing so, Sandbox Properties successfully created the essence of a standalone home with each Marlowe residence.
Kona Coast ecoFinish was a great choice for this project, as it effortlessly connects the pool with the sandstone patio and surrounding venetian render. With uninterrupted ocean views, Marlowe has created the perfect place to lounge and soak up the sun. The addition of an outdoor shower is another way that this outdoor design puts lifestyle first, allowing homeowners to rinse off after a dip in the pool or a day in the surf.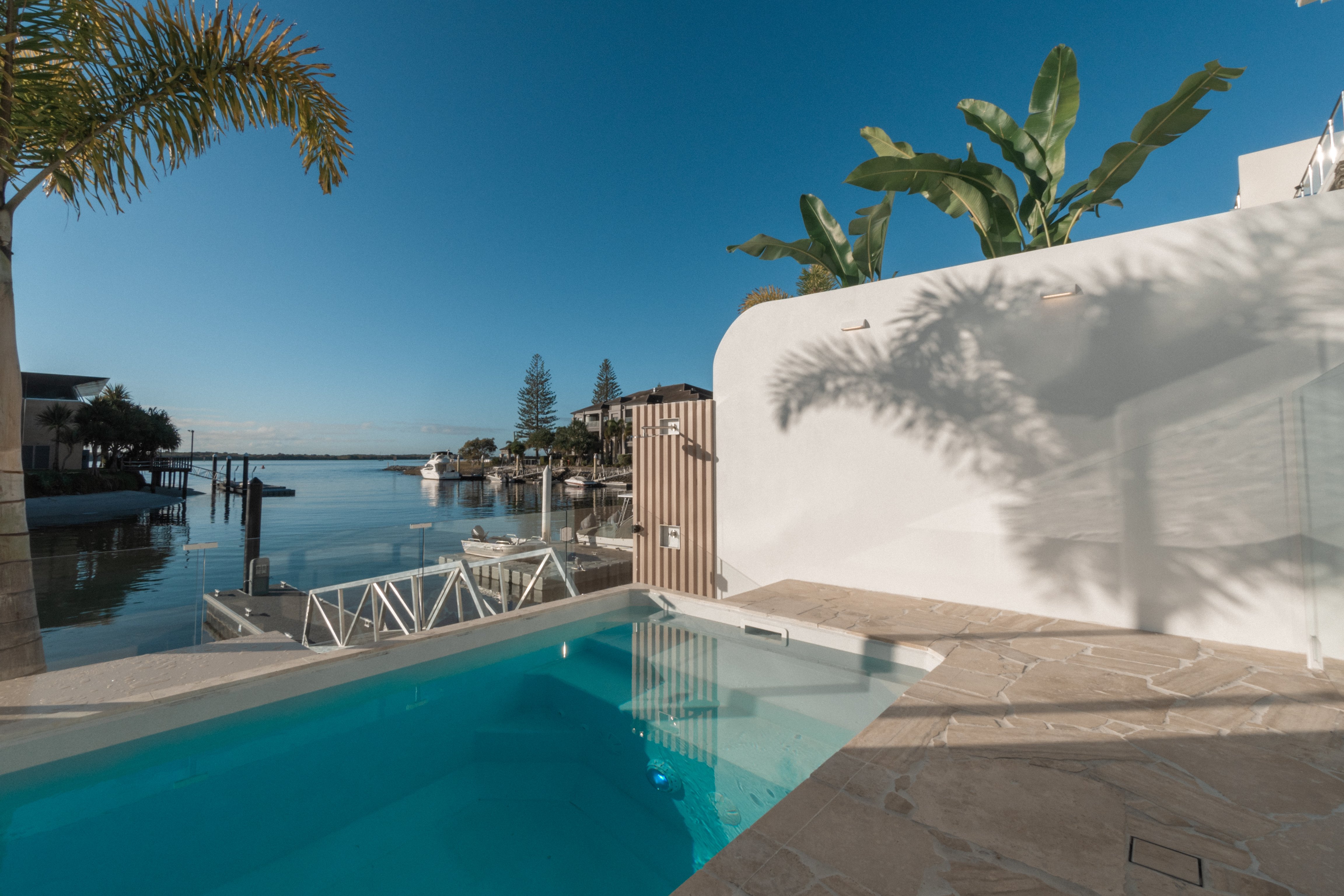 Creating a connection between indoor and outdoor spaces was key to this project from the outset. The initial renders embraced this, with large glass doors that slide and stack to create an uninterrupted flow between the first-floor living space and the outdoor terrace. This concept has been executed perfectly throughout each home, down to the glass pool fence, which allows for clear views across the pool and Broadwater.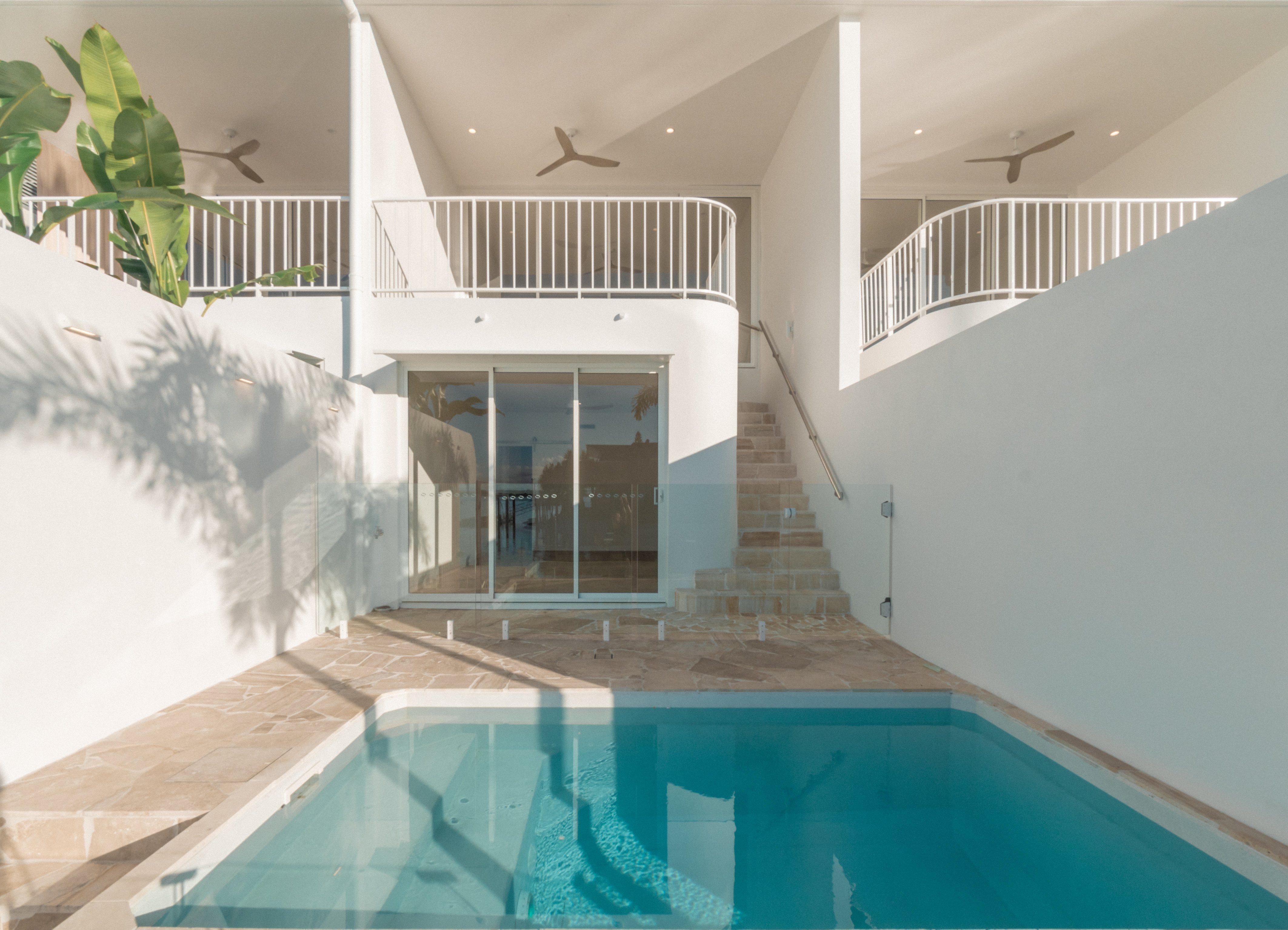 Amongst the other features planned for this property were 9ft ceilings, a rooftop terrace and an internal lift to create ease of access across the four stunning levels. Each detail has been carefully considered, with natural stone and timber tying the expansive living spaces together.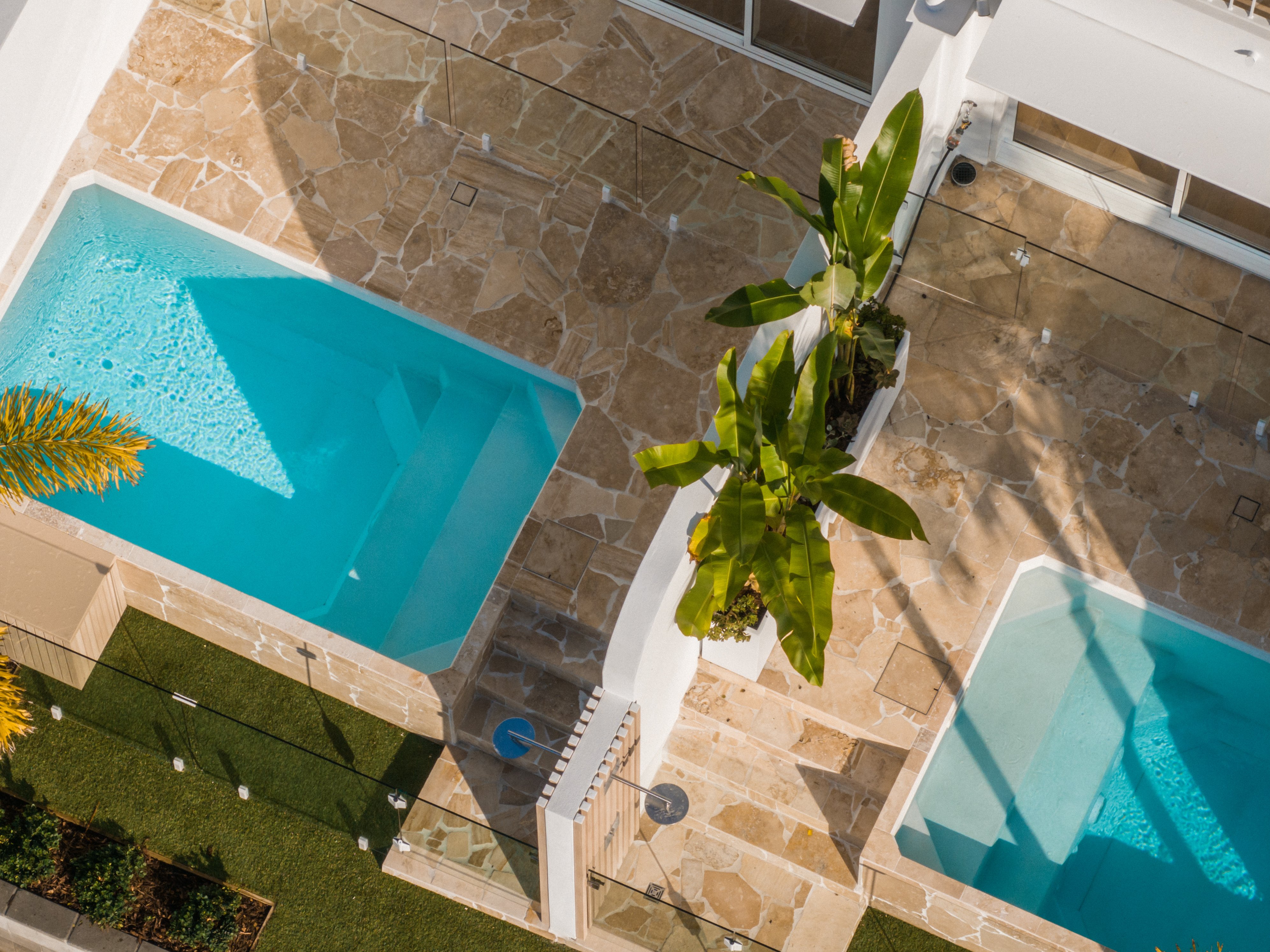 The Marlowe Residences have been finished to an exceptional standard, and we're proud to have played a part in this project. We can't wait for homeowners to experience the lifestyle afforded by these luxury homes and create lasting memories in their very own Plungie.