Mitch and Mark from The Block worked closely with Christian Jenkins from Christian Jenkins Landscape Design on quickly getting a pool in the ground to match the overall aesthetic of their dream backyard. Christian knew the value of time, however ensuring quality and function were still key in bringing the veteran Blockhead's Brighton garden to life.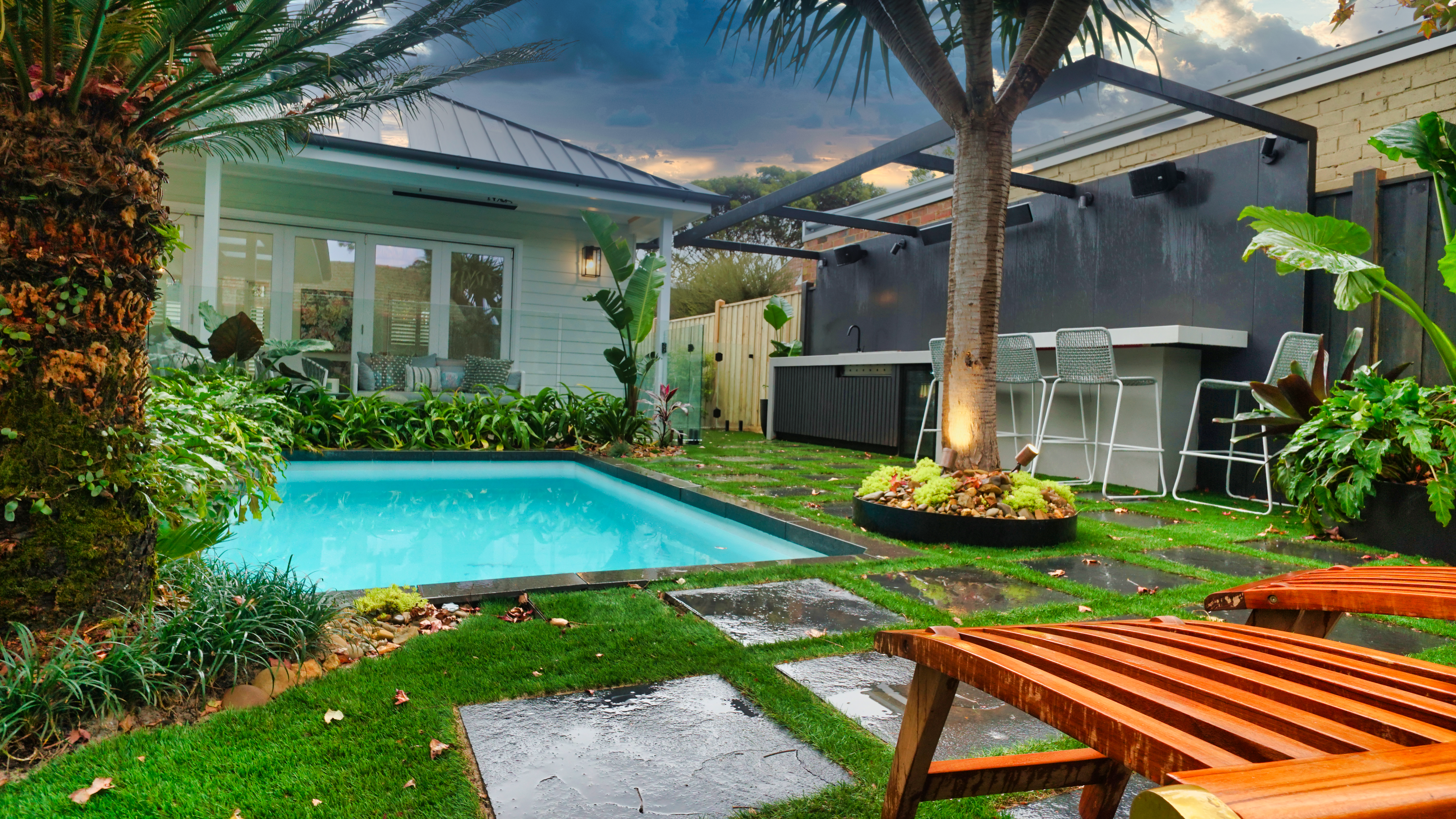 With a tight budget, the landscape specialist had multiple elements to factor in, while managing crucial time and of course notorious Victorian weather conditions. Ultimately meaning a traditional, in-situ concrete pool was simply out of the question.
Mitch, Mark and Christian had six days to pull off a dynamic project that was affordable and appealing.
That's where the Plungie team stepped in!
Christian was comfortable planning a Plungie pool in to Mitch and Mark's project as he was familiar with the pricing, the sizes and the predictability of service which would ensure timelines were managed and met.
Mitch and Mark chose the Plungie Original in the Kona Coast colour for their tropical, resort-like oasis and Christian could not have agreed more with the duo's choice. Through Christian's experience he knows that every landscape and outcome is different, however believed the Kona Coast was the right tone for their vision and surrounds, despite being an advocate of the whole ecoFinish colour range.
With interest from clients at an all-time high, Christian is planning to install a Plungie Original in his display showroom in Grovedale as well as a Plungie Max in his own home this summer.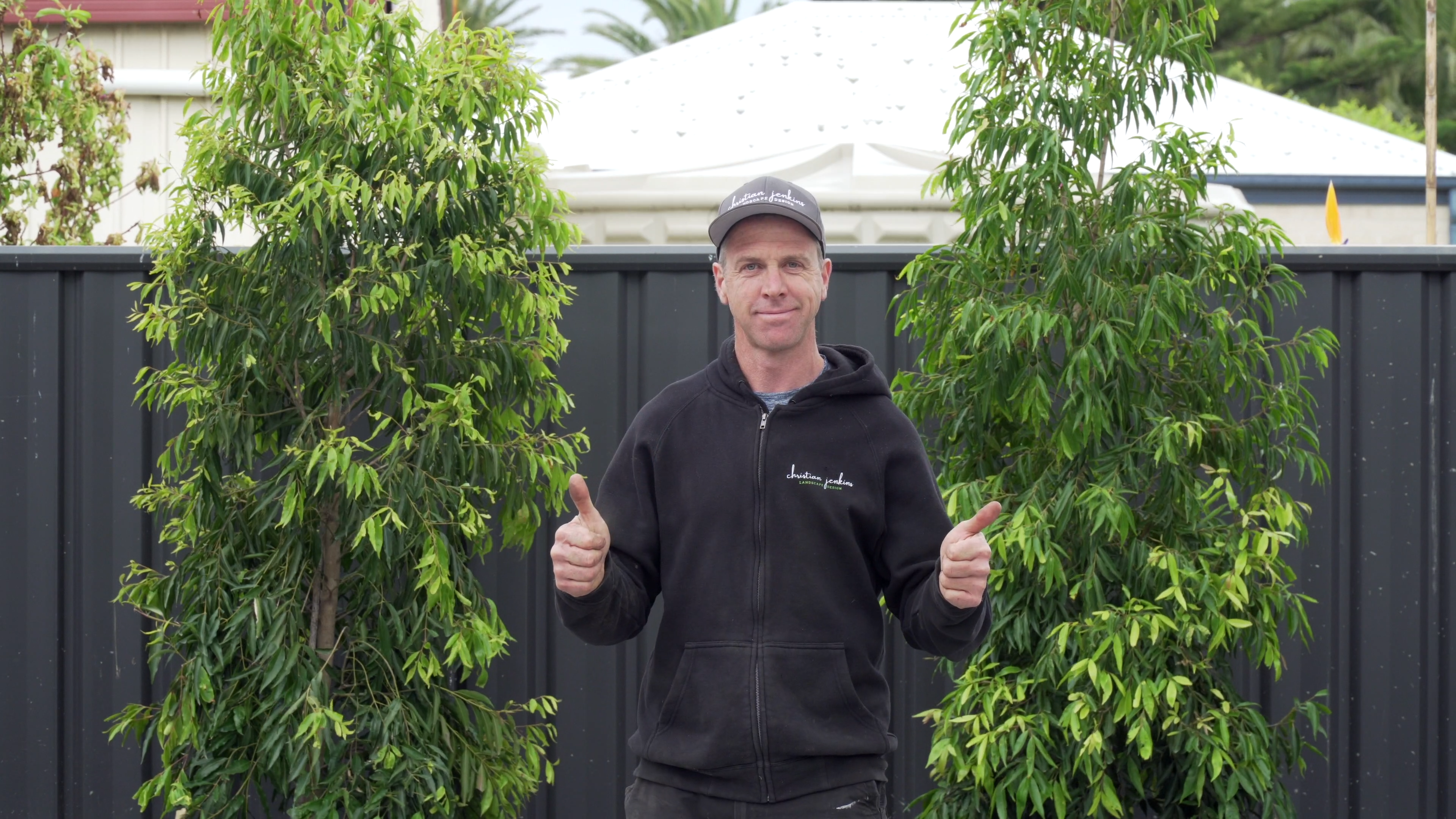 Plungie look forward to collaborating with Christian Jenkins Landscape Design again very soon!
Project: The Block 2021
Product: Plungie Original
ecoFinish: Kona Coast
Landscaper: Christian Jenkins Landscape Design
Builder: Charles Bros